Is There a Caribbean Film Industry? The Sweetest Mango Turns 20
In early 2001, Hollywood was preparing to release the first installments in The Fast and the Furious, Harry Potter, and Lord of the Rings franchises. Denzel Washington was about to play a dirty cop in Training Day, a role for which he would win an Academy Award and a husband-and-wife team in Antigua & Barbuda were about to premiere The Sweetest Mango, a first for any filmmaker in the Eastern Caribbean.
HAMA Films Antigua is celebrating the 20th anniversary of the release of their first feature, a romantic comedy based on how the couple met and fell in love. However, if you have spent time in the presence or seen an interview with Howard and Mitzi Allen (HAMA), you will quickly realize the movie represents much more. It is an ode to Antigua, following your heart, and a marker of how far Caribbean filmmaking has come and where we need to go.
Like many filmmakers in the region, the HAMA team came from the world of television. Howard worked the local television and cable channel scene and Mitzi from broadcast journalism in Canada. The movie's main character Lovelyann Davies played by Jermilla Kirwan is based on Mitzi's journals she kept after returning to Antigua and trying to assimilate into local culture from her big city life in Toronto.
"Excited," is how Producer-Director, Media Personality, Lisa Wickham describes learning about HAMA and The Sweetest Mango. At the time, she was travelling around the region producing and hosting an entertainment show called E-Zone.
"Fledging," is what she would call the Caribbean film industry in the early 2000s. "Trinidad and Tobago had a thriving industry of sorts in the 60's and 70's both as a location for films like Disney's Swiss Family Robinson in Tobago, Dr. No in Jamaica (you had the seminal local film Bim) then it took a dip and then there was a resurgence in the 90's with films like Men of Grey (1990) and Flight of The Ibis (1996) by G. Anthony Joseph."
Wickham grew up in television and recently ended a stint as the producer and host of the NOW Morning Show on TTT. "The perception was that Caribbean/Trini movies were of sub-standard quality, underfunded, inferior acting and so on. However, as time progresses, we are seeing where this perception is changing," says Wickham, whose company Imagine Media facilitates productions for both international and local films from their offices in Trinidad & Tobago and South Africa.
Other people's perception of what the Caribbean and more importantly Antiguans could do have never been of concern to Howard.
"Making a movie was something I always wanted to do, so when the technology came about that was my opening. Before, the cost was prohibitive," recounts Howard Allen. "The advent of digital video and the introduction of non-linear editing (being able to edit on your desktop computer) made filmmaking more accessible."
Back then, Howard was daunted by the idea of being writer, producer, and director so he enlisted the assistance of author D. Giselle Isaac to write the screenplay. Now, Howard writes his screenplays as well as directs, leaving other technical aspects to a team they have trained or hired.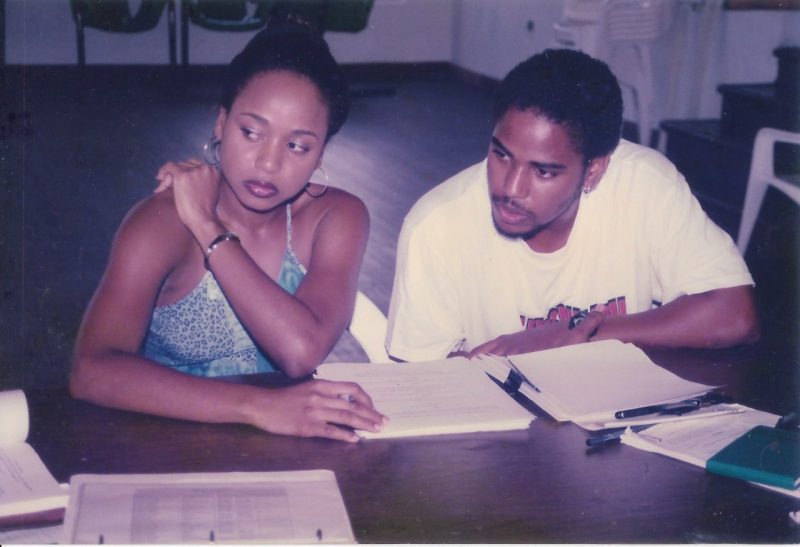 How to Cast a Local Movie?
There was a little matter of needing a cast to tell this romantic comedy and as this was the first feature film for the island, professional actors on a minuscule budget were nowhere to be found.
As theatre had been an early passion since Antigua Grammar School, Mervyn Richards, then a civil servant, was invited by Howard to audition for the role of Lovelyann's boss.
"I had known Howard a long time and his work in television. With Mitzi, who had a similar background in Canada, I had no doubt about them pulling it off," recalls Richards, who quickly agreed to work on the project. "They pulled together a good cast and we were all excited about the opportunity."
Denise Francis remembers learning about the casting call through local media. With both parents as theatre actors, she had more than a passing interest in the arts. After securing the role of the sassy friend Belle, she wanted to learn about what happened behind the scenes and agreed to work alongside Howard and the production team.
"The opportunity to have a movie right here at home was exciting. I wanted to be part of it, whether as an actress, or to be part of the production." Francis recalls working one night as the boom operator, hidden under a table, while the actors did a restaurant scene. This gave her the opportunity to be present throughout the movie's filming.
A Universal Story – Island Style
"The Sweetest Mango is a genuine love story. The story is pure, honest, and timeless. The visuals are beautiful. It is also historic," Wickham says of the film.
"A love story is always a universal story. The 'local boy' doing what he loves – music, his connection with the simple things – mangoes, simple foods, the beach; and winning the girl; something that most people would connect to. The movie captured the best of Antiguan life, right down to no electricity and no water, part of the island experience," shares Francis, who admits to watching The Sweetest Mango whenever it is broadcast on national television.
The 'local boy' chosen to star was Omar Mathurin. He was a singer with a band, which performed regularly in and around the popular tourist spots in Shirley Heights. With no acting experience he said yes to Howard's invitation to join the cast, but admittedly he found the filming process both enjoyable and challenging.
"The cast and HAMA production team were great to work with," remembers Mathurin, who most recently starred in Loving Daniella (2019) by Nigerian filmmaker Ike Nnaebue.
Francis, who went on to work on other HAMA projects including the films No Seed (2002) and Diablesse (2005), believes The Sweetest Mango captured a moment in time. "Looking back at the movie, I see places that no longer exist. People who are no longer with us."
Just as The Sweetest Mango came into being as technology shifted, more people now have access to training and mentorship, equipment, and software to make better looking films.
"Technically, the standards are high, but the storytelling has to be improved. We need stronger storytelling. Also, most of our actors come from a theatre background so there is a need for training actors for the screen," Howard adds.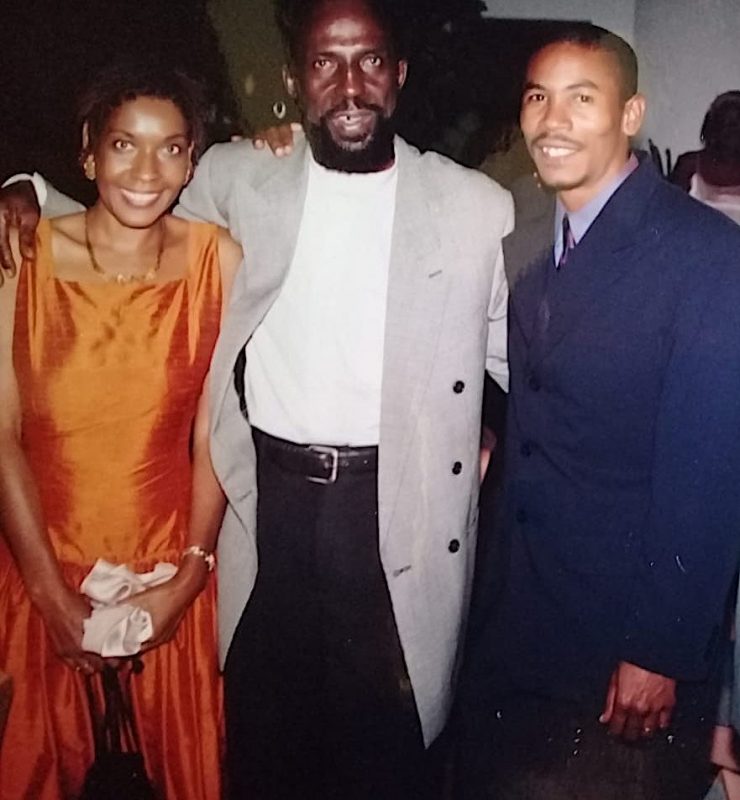 Making a Dollar out of 50 Cents
The 2001 premiere of The Sweetest Mango made it the Eastern Caribbean's first indigenous film. The filmmakers gave it the full Hollywood treatment although their budget was nowhere close. With massive billboards, radio and television promotions, red carpet for stars and invited guests arriving in limousines, they made as big a splash as they could.
"Our budget was probably less than what most major film sets spend in craft services," recalls Mitzi Allen, who executive produces HAMA's projects. "Looking back, we had a lot of goodwill from the community. There were people who genuinely believed in us, and what we were doing. They helped in any way they could and there was the adventurous spirit of our cast and two-man crew who were game to try anything. You can sum it but by saying the community helped us to pull it off."
Tiny budget or not, the people of Antigua & Barbuda loved the movie. After opening night, the Sweetest Mango held its own, filling rented seats in the same and larger numbers than were watching big named movies showing in local cinemas.
"Back then, our local cinema was under renovation, so we rented our cultural center weekend after weekend to show the movie," Mitzi adds. "We would hear stories of families who would save up to bring everyone in the household to watch it over and over."
Depending on where you live in the region, the opportunities for funding a local film increases. Larger islands such as Jamaica, Barbados and Trinidad & Tobago are seeing more corporate support for local productions. Family and friends, saving personal funds from other jobs is still the most common way that enables filmmakers to tell their stories.
Wickham says funding opportunities are improving, slowly. "With the lowering of barriers to entry, there is a plethora of players in the market and multiple productions taking place and significantly larger sums are being invested. But funding is still an uphill work in progress. There are more grants internationally that persons can access. There is the Trinidad and Tobago cash rebate, however more work needs to be done in terms of the infrastructure to facilitate the financing of films."
"Our project was self-financed. We used our savings to jump-start the production and got the rest through product integration from companies like Grace Jamaica, Bank of Antigua, Antigua Commercial Bank and BreathRx. In the end, we spent more than ten times what we had initially budgeted. There were no investors," reveals Mitzi.
The product integration model is one that the HAMA team have perfected with each of their subsequent movies. Learning to do this seamlessly without compromising on the story and the message is a skill that Caribbean filmmakers must learn, they say.
Now in 2021, the Caribbean film industry could be considered a tween and there is far to go.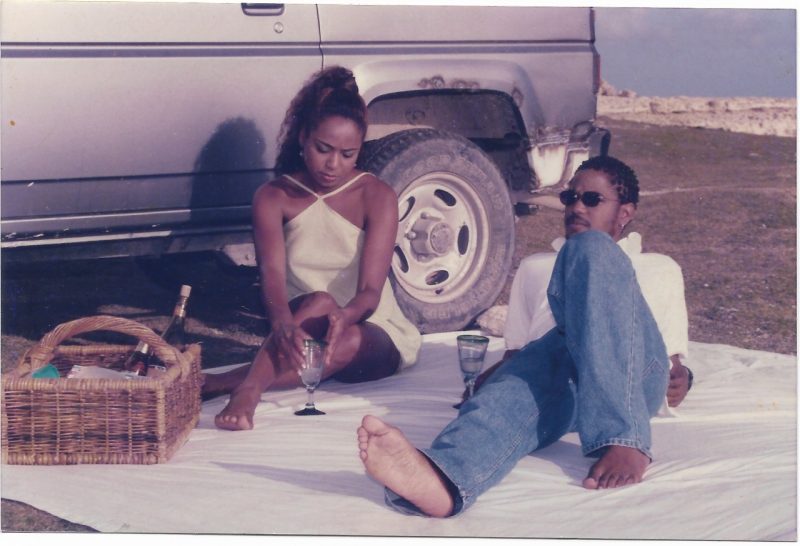 Where is the Caribbean Film Industry Now?
The Sweetest Mango's story did not end on Antigua. The movie has toured with the UNESCO funded Travelling Caribbean Film Showcase and has been subtitled in other languages by the Cuban Film Institute (ICAIC). It can also be found in university libraries as part of Caribbean studies and research on Black History in the US and Canada and it is available in the Toronto Public Library. In 2019, it was designated a Caribbean Classic by the Trinidad and Tobago International Film Festival and it is archived at the Toronto International Film Festival, Bell Lightbox Reference Library.
"Current technologies, social media and streaming has placed the ability to create and monetize content into the hands of persons regardless of age, gender, or ethnicity," says Wickham.
For the Caribbean film industry to be strengthened, what is needed is the proliferation of what the film producer calls a blended-hybrid model for movie making in the region, which will help to build local capacity. Wickham pioneered this model to broker deals to allow international film companies to shoot Home Again (2012), Girlfriends Getaway (2014) and Bazodee (2016) on Trinidad & Tobago.
Nevis is implementing such a model through a two-picture deal with MSR Media out of the United Kingdom. While bringing revenue to the island, the company has committed to training young people in on-set roles to boost the island's production capabilities.
There have been a steady stream of movies from Eastern Caribbean filmmakers since The Sweetest Mango. In 2003, Mathurine Emmanuel gave Saint Lucia its first local feature with Ribbons of Blue. More recently, St. Kitts, in 2020, saw its first local production A Rose Between Thorns (2017) accepted into international showcases, including the American Black Film Festival and the Austrian Film Festival.
Filmmaker Marcia Weekes of Step by Step Productions in Barbados, said casting is a critical issue in Caribbean filmmaking. She believes that the early success of her films was tied to the energy and excitement of family and friends filling cinema seats to see their classmates and neighbors in her HUSH series. Hush 1 (2008) was initially only offered a one-week option in a local cinema but remained there for five weeks. Hush 2 (2010) stayed for eight and Hush 3 (2011) 12 weeks. Chrissy, released in 2012, gave Weekes her longest run at 17 weeks.
"The more we move away and try to get big actors, I see a shift in how our people connect to the movies," Weekes said. "Now we are looking at working with our calypsonians who can be considered our local celebrities. I am giving them lots of coaching to turn them into actors."
Weekes also noted that the international perception of the region remains one of tourism, sun, sea, and sand. This, she believes, plays a role in how our movies are perceived abroad and investors are often looking for projects which reinforce that brand. "We have to work on getting better value for our films. We are being asked to improve our production quality, but we must be able to make that money back. The cost of filmmaking in the region should not be prohibitive to making a profit."
HAMA says it is critical that filmmakers get online and find more ways to monetize their work. An overlooked market which they believe needs more effort is Africa.
"For us, the missed opportunity was getting into the African market. We haven't made strong enough inroads into the African film market. Caribbean filmmakers like Marcia Weekes with her new project Joseph (2020), have realized the value of this connection," says HAMA.
This is sure to change with their forthcoming project, an environmental film called Deep Blue. It will be their fifth feature film and second using a cast of local and internationally acclaimed actors including Jamaican-Canadian actor, Peter Williams, Canadian Gemini-Award winning actress, Kim Huffman, British actor, Tom Pritchard from Netflix's "The Crown", Antiguan-British actress, Julie Hewlett, who was also in The Sweetest Mango, and Trinidadian-Canadian actress, Rhoma Spencer.
Having a big Hollywood hit has never been an aspiration for the couple, who have been married for 29 years.
"We don't think that Caribbean filmmakers need to be validated by Hollywood. We should focus on telling authentic Caribbean stories that would resonate with a global audience. Unlike places like Nigeria and India where there are thriving film industries, in the Caribbean we haven't approached filmmaking as a unified region. What we have are filmmakers working independently without a lot of support.
"Part of the problem is that regional governments don't see an indigenous film industry as a viable part of their economy. They are quite content with Hollywood producers using their countries for locations and backdrops for major films. People in the Caribbean get excited hearing the name of their island called in connection with a blockbuster film and the politicians are quick to celebrate that as a major achievement," the couple say.
However, there is no need to throw the baby out with the bathwater.
The Caribbean region now has several streaming services focused on sharing local content to the world.  Recently, FilmCo TT launched a new streaming service called FilmCO2Go which is seeking scripted content from the region. Other platforms such as CaribbeanOne TV, CaribbeanTales, and Studio Anansi have been around longer but are stepping up efforts to offer subscriber-based plans or stream on demand options for viewers.
Howard Allen and Lisa Wickham believe we need both.
"The Netflix and Disney type platforms push content to the world and will allow us to build wider and global audiences faster. However, building our own platforms will allow us to cement our foothold, build equity, and monetize. The way in which viewers are consuming their content is changing so rapidly, our platforms need to be easily adaptable," says Wickham.
Across the Caribbean, there are more opportunities for training and development of filmmaking. "There are more grants available for short films and local cinemas are more open to showing independent films," adds Mitzi, who is currently one of the Commonwealth Shorts, Caribbean Voices film workshop team leaders.
These advances can lead to the growth of the sector, along with more international and regional collaboration, the Allen's believe.
Our Caribbean stories are unique, and the world is waiting for us to tell them.
EDITOR's NOTE: While The Sweetest Mango is the first indigenous feature film for the Eastern Caribbean, Antigua & Barbuda has had indigenous filmmakers creating short films as early as the 1970's with Ronald "Mayfield" Hosier's "Midtown Robbers" (1978) and Milton Whyte's "The Unknown" in the late 1980's.
ABOUT NERISSA GOLDEN
Nerissa Golden is a media and business strategist helping Caribbean entrepreneurs tell their story. A journalist and author of seven books, she is based on the island of Montserrat.
HOW TO WATCH THE SWEETEST MANGO
Watch on Demand at StudioAnansi.TV
Now streaming on Caribbean One TV
(Mobile Devices:) https://qrco.de/bbJBZR | Smart TV ROKU
https://lnkd.in/eD5eDGu